Awning Windows Installation and Replacement
Awning windows are an excellent choice to combine the most efficiency and a comfortable air flow into your house. Because it opens from the bottom up, you can leave it open even if it's raining or gusting winds. This makes awing windows an excellent choice for kitchens and bathrooms where people tend to open them up no matter how good or bad the weather is.
Awning windows are also a great choice where privacy glass is required. †his way you can enjoy the daylight instead of shutting the blinds down and turning the light switch on, even if the window is opened.


Features

Cranks out open from the bottom up
Three layers of weather stripping prevents drafting
Collapsible lock and handle that don't interfere with curtains and blinds
Tough aluminum screen frame with fibreglass mesh
Beautiful exterior frame profile for an eye catching curb appeal
Excellent choice for a triple pane glazing system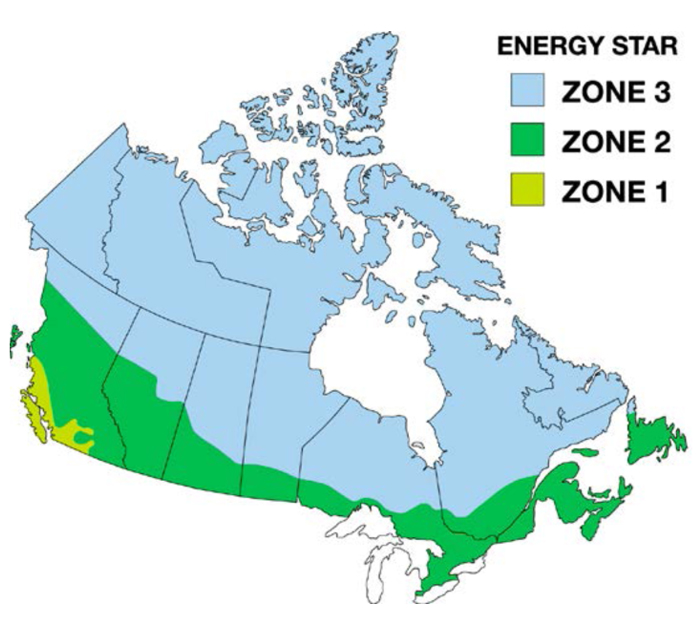 Canadian Climate Zone Map and Energy Star efficiency requirements for Windows and Doors
U-FACTOR CONVERSION TO R-VALUE
Windows, skylights and doors are not generally assigned with an R-value when they are being tested. Nevertheless, window salespeople and contractors may often refer to an R-value for measuring the window performance. R-value serves as a measure of the resistance to flow of heat. In order to understand this R-value system in a better way, you can sample U-factors in metric as well as imperial units that have been perfectly converted to the R-values in this following table. Since the ER values are actually derived from a mathematical formula that makes use of U-factor as well as solar heat gain, there's no method for directly converting the ER value into an R-value.
Awning Windows – Recent Projects
.post_s{display:none;}
[product_tag tags="awning-windows-project" per_page="30″ columns="4″]